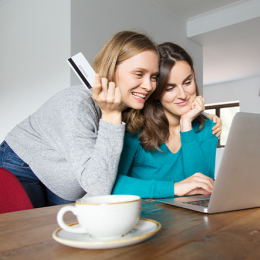 Posted On: January 21, 2020 by CSE Federal Credit Union in: Credit Cards
CREDIT CARD BALANCE TRANSFERS: Why 0.00% isn't Always the Best Deal.!
Credit card debt has never been higher for American consumers. Though credit cards can provide a quick, convenient way of paying for the things you want, there are times when the balance creeps much higher than what you anticipated. When seeking relief from credit card debt, you have a few options. One of the most common is a Balance Transfer. A Balance Transfer is when you take debt from one credit...
Read More