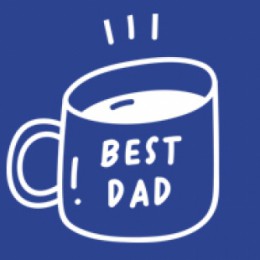 Posted On: June 4, 2023 by CSE Federal Credit Union in: Budgeting, CSE, General
Affordable Father's Day Gifts
Are you wondering what the perfect gift is to celebrate the person who plays the role of Father in your life? We're here to help with our top 10 affordable gift ideas, just in time for you to appreciate that special person in your life.
10 Affordable Gifts for Father's Day (5 that are FREE and 5 that are budget-friendly):
Plan a special outing: Take your dad to his favorite restaurant, go on a hike or...
Read More
Posted On: May 2, 2023 by CSE Federal Credit Union in: Budgeting, General
Save Green by Going Green
Earth Day (or Earth Month) comes around once a year, but it's important to consider living a lifestyle where it's 'Earth Day Everyday'. Did you know, with a mindset and a lifestyle where Earth Day is Every Day, you could actually be saving a lot of money?
So how can you save green by going green? Let's dig in…
Read More