For Times When Money Shouldn't Hold You Back
CSE is committed to getting you in the water or on the trails quickly and easily with the right loan. We have competitive financing options available whether you are looking to purchase a new boat, ATV or RV, or if you just want to try and save money by transferring your current loan to CSE.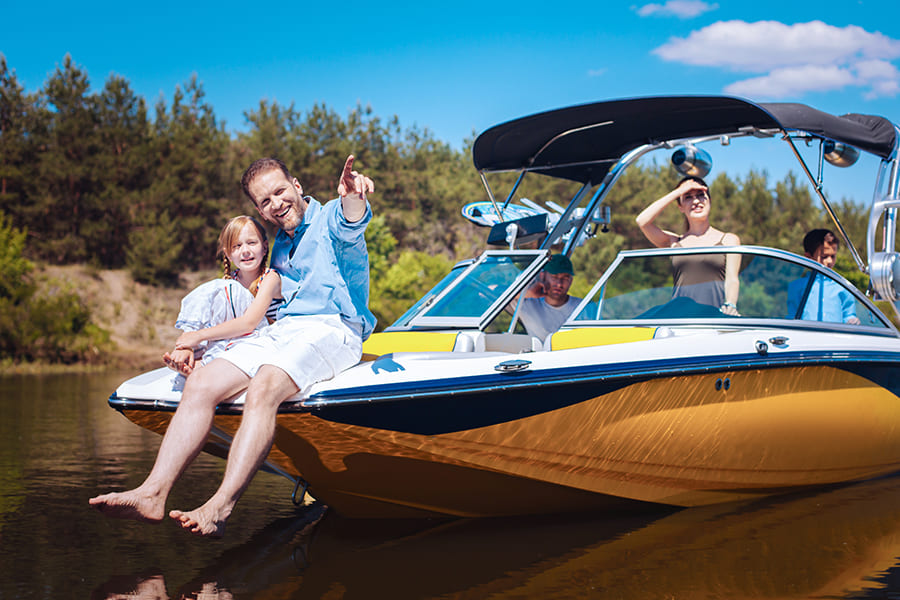 Applying for a Recreational Loan
1. Apply for a pre-approval online, by phone or at the nearest CSE branch.
2. Find your new toy.
3. Complete your financing online via eSign or at your nearest CSE branch.
Calculate a monthly payment or apply online now to start your next adventure.
Refinance to Potentially Save
Are you paying more than you should on your current car, truck or motorcycle loan? CSE makes refinancing your vehicle easy. We can help you keep as much of your hard-earned money as possible. With great, low rates and terms up to 84 months1, you could start saving and make the most of your money.
The process to get your vehicle refinanced is easy:
1. Apply Online, by phone or at the nearest CSE branch.
2. Complete your financing via eSign or at the nearest CSE branch.
3. See if we can save you money!
1. APR = Annual Percentage Rate. Loan Rates are based on credit score and term of loan. A sample monthly payment for a loan of $20,000 and a term of 84 months at 6.75% APR would be approximately $299.42. All rates and promotions subject to change without notice.
All loans are subject to credit approval.