Everyday Rewards Never Felt So Good
A CSE Rewards Visa is one of the best credit cards around. Not only is this card serviced locally, in Stark County, cardholders have access to all of the features and benefits of a card that they would expect from any of the major credit card issuers. Rewards on each purchase with bonus point opportunities, combined with low rates, minimal fees and all of the conveniences such as mobile wallets, contactless payments and more, there really is no reason not to get this card in your wallet!
Introductory Offer
3.99% APR1 for 6 months + Double Points2
on all purchases made in the first 90 days after card opening.
(Standard rates between 8.25 - 18.00% APR after introductory period)
Rewards Bonus
Earn bonus points on everyday purchases!
1 Point for all other purchases.
Bonus Points are added DAILY with NO LIMIT3.
Increase Your Purchasing Power
Our CSE Visa cards offer reduced fees, local servicing and protection when it matters most. See for yourself why the CSE Visa offers the most advantages.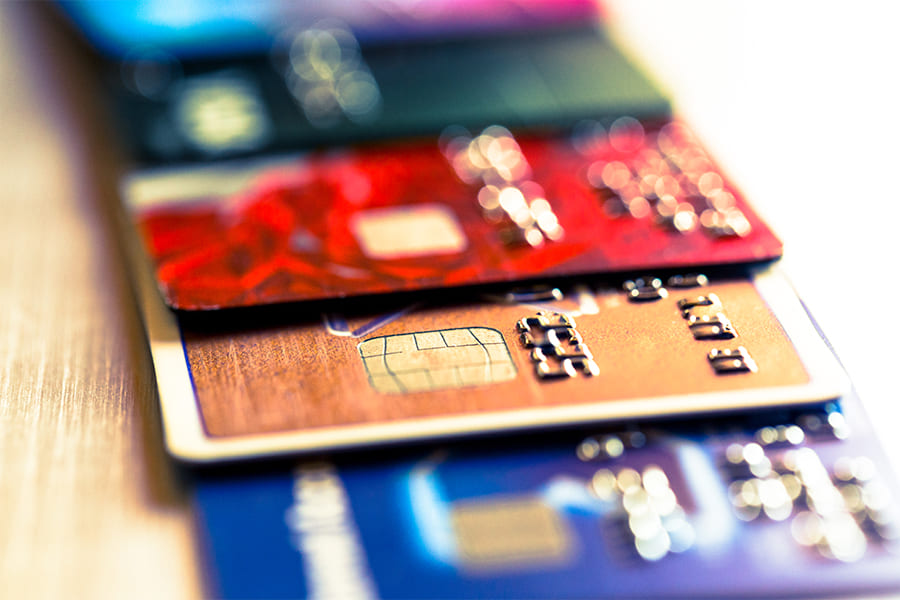 Visa Card Benefits
No annual fee
No cash advance fee
No balance transfer fee
No over-limit fees
Contactless "Tap & Go" payments
Mobile Wallets (Apple Pay, Google Pay, Samsung Pay)
Free, 24/7 online access to your account through Visa Online
More security with Verified by Visa
Card rates stay the same even when you're late on a payment
Worldwide acceptance
Make monthly payments online, by mail, or in person at CSE
Report a lost or stolen card 24/7
EMV chip technology for extra security
Convenient Automatic Bill Updater (ABU) when new cards are issued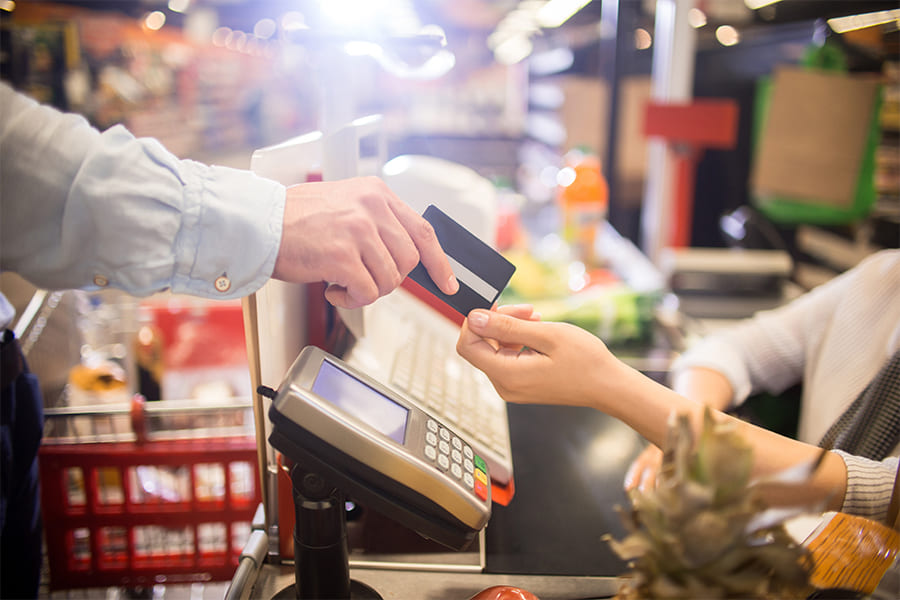 Visa Rewards
With a CSE Rewards Visa, you will earn 1 point for every $1 that you spend on everything! Now, to earn points faster and make your rewards and more meaningful, CSE Rewards Visa points have been added to our Debit MasterCard's MORe Rewards program! Use your credit and debit points for things that you actually want and use, for example:
Cash back
Statement Credit
Gift Cards
Travel
Merchandise
Charitable Donation
And more!
Earn Bonus Points with ShopSPOT
ShopSPOT In-store: ShopSPOT In-store works by linking offers directly to your rewards card. Use your rewards card at participating merchants and earn bonus points.
ShopSPOT Online: Shop thousands of merchants at our online mall and be rewarded even more. You'll earn up to 10x bonus points on all purchases using your rewards card.
Access Reward Points
View and redeem rewards points by logging into the eBranch home banking site or our mobile app.
Visa Rates
Visa card rates are based on credit score. The higher your score, the lower your APR!
| Credit Score | APR |
| --- | --- |
| 730+ | 8.25% APR1* |
| 680-729 | 10.75% APR1* |
| 640-679 | 15.75% APR1* |
| 639 and below | 18.00% APR1* |
Visa Balance Transfers
NO Balance Transfer Fee
Transfer your balance and save! Take advantage of our balance transfers by transferring high-interest debt from other credit cards to a CSE Visa Credit Card. It's a quick and easy way to save on interest and possibly pay down your balances faster.
---
Four Easy Ways to Transfer Balances
Online: Access your visa online and click "Balance Transfer" from the Account Services menu
By Mail: Fill out the Balance Transfer form and drop it off at any CSE office, fax it or mail it
In Person: Stop by any of our 4 convenient offices
Over the Phone: Call us at 330-452-9801 and speak with a CSE representative
---
Credit/Debit Rewards Form
Members who earn points across multiple member account numbers or those who would like to gift points to another member can do so upon request. Complete the form below to transfer points.
DO NOT send us Account Numbers, Social Security Numbers, Pin Numbers or Driver's License Numbers via e-mail or Form submissions! Email and Form submissions are not a secure way to send us that type of information.
1. APR = Annual Percentage Rate. The 3.99% APR introductory rate is a promotional rate. It is applied for 6 billing cycles from the time of the first purchase or balance transfer made within the first 90 days of the card open date unless the account becomes delinquent and/or over the limit. If the account becomes delinquent and/or over the limit before the 6 billing cycle period, the rate will then be changed to the standard VISA card rate between 8.25 - 18.00% APR based on your creditworthiness. CSE Federal Credit Union maintains the right not to open any CSE Visa Card account if: a) the information provided is incomplete, inaccurate or cannot be verified, b) if the member does not meet CSE FCU's standard for creditworthiness, or c) member's name and/or mailing address have been altered. This offer is a limited time offer and can be changed or discontinued without notice.

2. Double Points are good for any purchase made within the first 90 days after the card open date. Balance Transfers and Cash Advances are not eligible for Double Points.

3. Gas Stations purchases include those made at merchants classified as places that sell automotive gasoline that can be bought at the pump or inside the station using the following merchant category codes (MCCs): 5541 and 5542. Gas Stations affiliated with supermarkets, supercenters, and wholesale clubs may not be eligible.
Grocery purchases include those made at merchants classified as grocery stores, supermarkets, specialty markets, convenience stores, bakeries, and candy stores using the following merchant category codes (MCCs): 5411, 5499, 5462 and 5441.
Bonus Rewards will be calculated after all purchases and returns are processed daily and will be added to your MORe Rewards points balance the next business day, excluding Sundays and Federal Holidays.

* Any existing CSE Visa credit cardholder, opened 10/19/2022 or before, is subject to the previous rate structure and should contact us or refer to their billing statement for your applicable rate. In the event an existing cardholder with the previous rate structure makes a change to the account, including but not limited to, an approved limit increase request or adding authorized user(s) or co-borrowers, your card may be subject to the new rate structure based on your current creditworthiness at the time of the change. Any CSE Visa credit card opened 10/20/22 and beyond will be subject to the new rate structure reflected above.

Balance Transfers will be treated as a cash advance. Transfers are processed upon their receipt. Please continue to make payments on your credit cards until you have received confirmation of completion. Payment of the amount(s) authorized by you may or may not satisfy any outstanding balance(s) on the designated account(s). The credit union is not responsible for any remaining balance or additional charges with regard to such account, or for any charges resulting in any delay in the payment and transfer of balances. The total amount(s) paid and transferred cannot exceed your credit line. The credit union reserves the right to refuse any balance transfer request. Balance Transfers cannot be used to pay other CSE Federal Credit Union debts.

Subject to credit approval.

Fees associated with CSE Visa Card:
•Foreign Transaction - 1% of each transaction in U.S. Dollars
•Currency Conversion - 1% of each transaction in U.S. Dollars