Protect Your Identity
Fraudsters and Scammers are working harder while becoming more creative and sophisticated in ripping people off. Fraud is at an all-time high and victims of scams are losing more money each and every day. In an effort to help educate members and our community about the latest fraud and scam tactics, our goal is to highlight the latest trends on this page.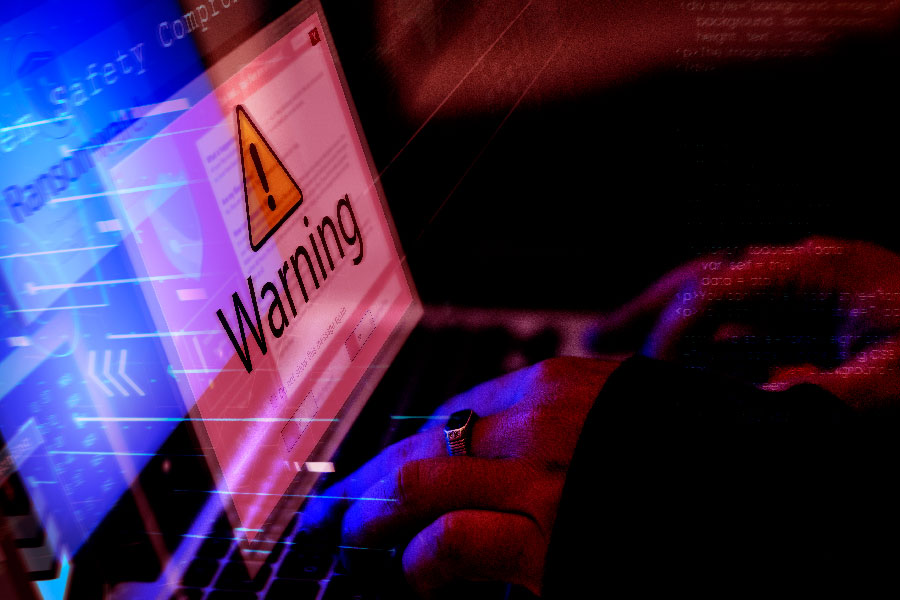 Fraud and The FTC
The Federal Trade Commission (FTC) provides many resources for consumers regarding fraud and scams. You can find the latest trends and scams, how they work, and even those most common in the area around you.
The FTC also makes it easy to report fraud and scams. When you report fraud and scams, it helps everyone. We encourage all members who have, or are dealing with fraud to make reports to the FTC.
COVID-19 Scam Warning from FTC & CFPB.
With the COVID-19 vaccine on its way, scammers are already pretending to be some sort of vaccination issuer. It's possible that they may make a few claims:
They can get your name on the list faster.
They may try to sell you a treatment or medication.
If you are contacted by an unknown source in regards to the COVID vaccine that asks for any sort of personal information such as social security number or credit card information, hang up or close your door.
Red Flags and Tips to Avoid Fraud & Scams
If something seems too good to be true, it may be. Recognizing the following red flags may help you avoid falling victim to fraud or a scam:
You are pressured to act right away.
Gift cards are the required payment for goods or services.
Requires payment or investment upfront, even for a 'free' prize.
You are asked to overpay for an item and send back the difference.
You are required to provide login credentials to your online banking.
Insist on you wiring money via Western Union.
An investment opportunity guarantees success and/or unusually high returns.
Trust your gut. If something doesn't feel right, reach out to a legitimate, trusted source.
Common Scams
Additional Scams
Lottery Prize Winning Scam
This scam revolves around you winning a large sum of money. Usually, the scammer contacts you by phone or email and claims that you were automatically entered into some lottery or contest that you have never heard of. However, before claiming your prize, you must make a payment for taxes, a fee or some other form of "bill" so that they can credit your account. The scammer has you send the payment, however there is never any prize/winnings that come in return. You're out the money with no way of getting it back.
Learn more about these lottery scams by visiting the FTC's website.
Car Wrap Scam
The Car Wrap scam is very common and very simple. Oftentimes, it occurs when a consumer responds to a job posting on Craigslist or some other website from someone pretending to be a reputable company. The 'job' is to wrap your car in advertising and drive around town. To get you started, the 'company' offers to pay for you to wrap the car by sending you a check. You wrap the car and send them back the remaining cash in the form of gift cards. However, the check is fake and you're now responsible for the money that you received.
Learn more about these car wrap scams by visiting the FTC's website.
Overpaid Utility Bill Scam
In this scam, you receive a robocall saying you paid too much on a utility bill. To make up for this mistake, they say you'll get a cash refund and a discount on your future bills. All you have to do is press a number to get your money and discount. Once you are re-directed, you'll be prompted to enter your bank account information. After you enter your information, the scammers can clean you out by accessing your accounts.
In reality, it's not likely that a utility company will give cash refunds. Instead, they credit your account and a future discount on your bill is not likely.
Learn more about these utility scams by visiting the FTC's website.
Unemployment Benefit Scam
Scammers took advantage of the Coronavirus pandemic in a number of ways. One significant issue has been the attempt of earning unemployment benefits illegitimately. It's possible that scammers may be receiving benefits in your name. If you feel as though this is happening, there are a few things you should do:
Report the fraud to your employer.
Report the fraud to your state unemployment benefits agency.
Visit IdentityTheft.gov to report the fraud to the FTC and get help with the next important recovery steps.
Review your credit reports often.
Learn more about unemployment benefits scams by visiting the FTC's website.
---
How to Recover from Identity Theft
If you are a victim of Identity Theft, report it immediately!
Contact the Federal Trade Commission (FTC). Once filing the ID theft complaint with the FTC, you will have an affidavit assigned to you.
Contact your local police department to file your ID theft complaint. Once filing the complaint with your local police department, you will get a police report.
These two documents together are your Identity Theft Report and will aide you in resolving the issue.
Notify the credit bureaus. By letting the credit bureaus know you have been a victim of fraud, they can add fraud alerts that make any business or financial entity verify you before they can open accounts, loans, etc.
Experian: 1-888-397-3742 | www.experian.com
Equifax: 1-800-685-1111 | www.equifax.com
TransUnion: 1-800-888-4213 | www.transunion.com
Steps to Prevent Identity Theft
Take these pre-cautionary steps to protect your personal information:
Do not share important personal or banking information unless you initiated the contact and trust who you are dealing with
Pay attention to statements. Ensure all charges are what you authorized. If you see unauthorized transactions, notify your financial institution.
Protect your online information. Create complex passwords that identity thieves cannot guess easily. Also install firewalls and virus-detection software on your home computer.
Check your credit report annually. There are resources where you can view your credit report for free.
Protect your paper information. Collect your mail promptly, store important documents securely and when disposing of important documents or cards, be sure to shred the information.
Don't fall to common scams or unsolicited requests for personal information. Unexpected emails or calls from the IRS are typically a scam. Report these emails or calls immediately.
Real Stories of Fraud