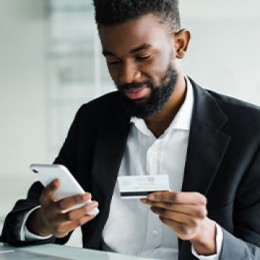 Posted On: July 21, 2020 by CSE Federal Credit Union in: Debit & Credit Cards, Education, Fraud Tips, General
No matter how vigilant you may be with keeping your financial records secure, thieves still seem to find a way to gain and use your card information to make unauthorized purchases. It can happen at the grocery store, the gas station, an ATM, or any other merchant you visit. It can even happen online on unsecured websites – and it can happen to you.
At CSE Federal Credit Union, we are committed to keeping our members' personal information and assets safe while...
Read More