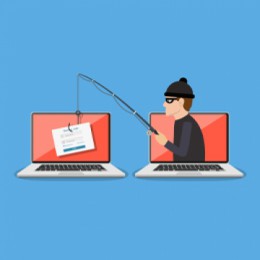 Posted On: July 1, 2023 by CSE Federal Credit Union in: Education, Fraud Tips, General
Hook, Line, and Sinker: How to Avoid Phishing and Smishing Scams
Today, we're diving into the treacherous waters of phishing and smishing scams. First, what is phishing and smishing?
Phishing: the fraudulent practice of sending emails or other messages claiming to be from reputable companies in order to persuade individuals to reveal personal information, such as login credentials and credit card numbers.
Smishing: the fraudulent...
Read More