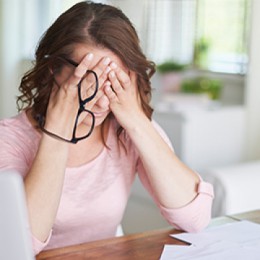 Posted On: May 11, 2022 by CSE Federal Credit Union in: Budgeting, CSE, CSE News, Education, General
Want to learn about some of the most common financial pitfalls we see here at the credit union? Check out our CSE Couch Chat episode on this topic, or continue reading below!
Have you been struggling financially? If you answered yes, you're not alone; if you want to work towards winning that battle, we're here to help. While it may be hard, it's very important to take a good, long look at your overall financial picture to...
Read More