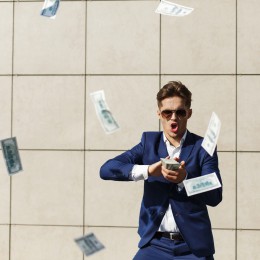 Posted On: January 8, 2020 by CSE Federal Credit Union in:
How are you getting Financially Fit in 2020?
Consider this question: Whether good or bad, what has put you in the financial place you are now? Was there been a lack of a budget throughout the previous year? Did you keep up with your budget until the holidays, but then splurge a little? We want to help you plan, budget and set goals in the new year.
10 Tips to get you back to Financially Fit!
Clean Up and Sell Some Stuff
A new trend is if something doesn't...
Read More
Posted On: January 2, 2020 by CSE Federal Credit Union in: General
Members Discounts on Turbo Tax Products
Get your maximum refund guaranteed with TurboTax! What's even better, CSE Federal Credit Union members can save up to $15. Check out our Turbo Tax website for more details.
Get Started
Be Responsible with your Tax Refund
It's that time of year when many of us will be receiving a tax return from the IRS (hopefully). But, the reality is that many of us don't use that refund responsibly and...
Read More