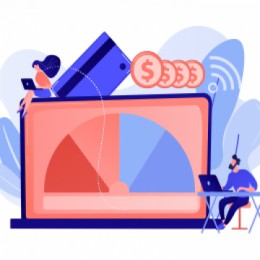 Posted On: March 22, 2023 by CSE Federal Credit Union in: Credit Cards, Education, General, Lending
Starting Your Credit Journey & Establishing Credit
Have you ever wondered how long it may take to build or improve your credit score? Here are a few tips from our experts, whether you're just starting out or want to improve a low credit score.
Jump over to our CSE Couch chat with our Assistant Manager of the Lending Contact Center to discover more about establishing your credit. Or, continue reading...
To start, let's...
Read More
Posted On: March 2, 2023 by CSE Federal Credit Union in:
Changes to CSE's Hours of Operation
Beginning Monday, April 3, 2023, CSE hours of operation will change for all four branches and our contact center. CSE's new hours of operation going forward will be:
Monday – Friday: 8:00 AM – 5:00 PM
Saturday: 9:00 AM – 1:00 PM
Access to our online and mobile banking services will continue to be available 24/7, in addition to...
Read More