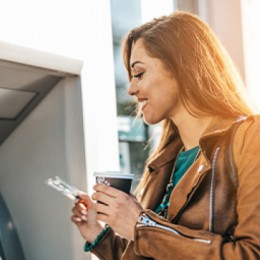 Posted On: November 1, 2022 by CSE Federal Credit Union in: CSE, Education, General, Mobile Services, Online Services
Credit Union Access for the Holidays Accessing your money shouldn't be difficult any time of year, but especially during the busy holiday season! We want you to be aware of ALL of the ways your credit union goes with you, both near or far.
Online or Mobile Banking
The easiest and most convenient way to access your money 24/7 is through online and mobile banking. Having free online and mobile banking for our members is a no brainer! You can...
Read More