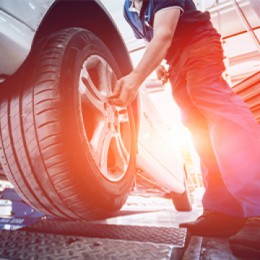 Posted On: August 5, 2020 by CSE Federal Credit Union in: Auto Loans, Education, General
A vehicle is a huge investment. Outside of a house and possibly student loans, it is one of the largest purchases you'll ever make - and, on average, American's purchase around 10 cars in their lifetime. However, many consumers don't take proper care of their vehicles and skip regular maintenance, which in turn costs more money when you have to purchase another vehicle sooner than expected.
So, take proper care and invest in regular maintenance for your...
Read More
Tags: Auto Loans, Car loans, Credit Unions, CSE, CSE FCU, CSE Federal Credit Union, Education, Finances, Tips