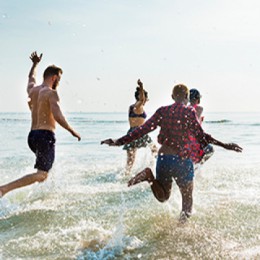 Posted On: April 1, 2023 by CSE Federal Credit Union in: Budgeting, CSE News, Education, General, Lending, Vacation Loan
Vaycay Your Way
With Summer right around the corner, it's time to start turning your vacation dreams into a reality. Your mental health can use some Vitamin-D after Ohio's Winters (yes, even the mild ones!), and CSE can help cover the cost so you don't have to save up for months before going. An affordable vacation loan to fit your budget helps you get to where you want to go!
Planning a vacation is a great way to unwind and relax. It boosts...
Read More
Posted On: April 1, 2021 by CSE Federal Credit Union in: Credit Cards, General, Mobile Services, Personal Loan, Vacation Loan
Are you thinking about your Summer vacation? At CSE, we can make your whole experience a breeze from the financing to accessing your money while you're away, and even the security of your credit and debit cards while you're traveling.
If you're looking to go on the vacation of a lifetime but don't have the spare cash, a personal loan at CSE is a great option to get you out of town within your budget. Or, if you've saved for vacation but are...
Read More