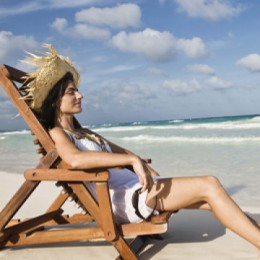 Posted On: June 1, 2021 by CSE Federal Credit Union in: Budgeting, Education, General, Lending, Personal Loan
As exhilarating as the idea is that you should 'treat yourself' on vacation, sometimes, it is probably not the right choice to make. If you don't want to come home with sickening credit card bills, or a cash deficiency we encourage you to consider budgeting for your vacation.
Saving for a vacation doesn't happen overnight. The best place to start is with a little account that we call a Vacation Club. This is a sub-account attached to your membership...
Read More
Posted On: April 1, 2021 by CSE Federal Credit Union in: Credit Cards, General, Mobile Services, Personal Loan, Vacation Loan
Are you thinking about your Summer vacation? At CSE, we can make your whole experience a breeze from the financing to accessing your money while you're away, and even the security of your credit and debit cards while you're traveling.
If you're looking to go on the vacation of a lifetime but don't have the spare cash, a personal loan at CSE is a great option to get you out of town within your budget. Or, if you've saved for vacation but are...
Read More