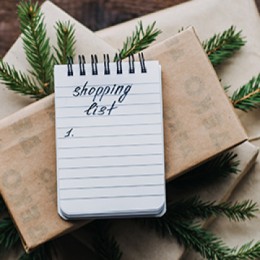 Posted On: November 3, 2021 by CSE Federal Credit Union in: Budgeting, Education, General, Personal Loan
So, you blinked…and all of a sudden, it's the holiday season once again! It seems to get here faster each year, and every year it feels like budgets get tighter. Your fingers ache from pinching so many pennies, there are more people that appear on shopping lists and the budget crunch adds more strain to the season. But, it's not all bad; allow us to offer up some tips to relieve a little bit of that stress and to make your budget go further!
Sign up for notifications...
Read More