The holiday season may still be a few weeks away – but your holiday shopping should start now. With another year full of potential shipping delays, product & staffing shortages, and other unfavorable issues, starting your holidays shopping early this year may be a good idea.
We hope that you've been able to save throughout the year for the holiday shopping season with a Christmas Club savings account! However, if you're not financially prepared for the holidays this year, and have a little bit to work within your budget, a holiday loan may be the right choice for you!
CSE HOLIDAY LOAN SPECIAL*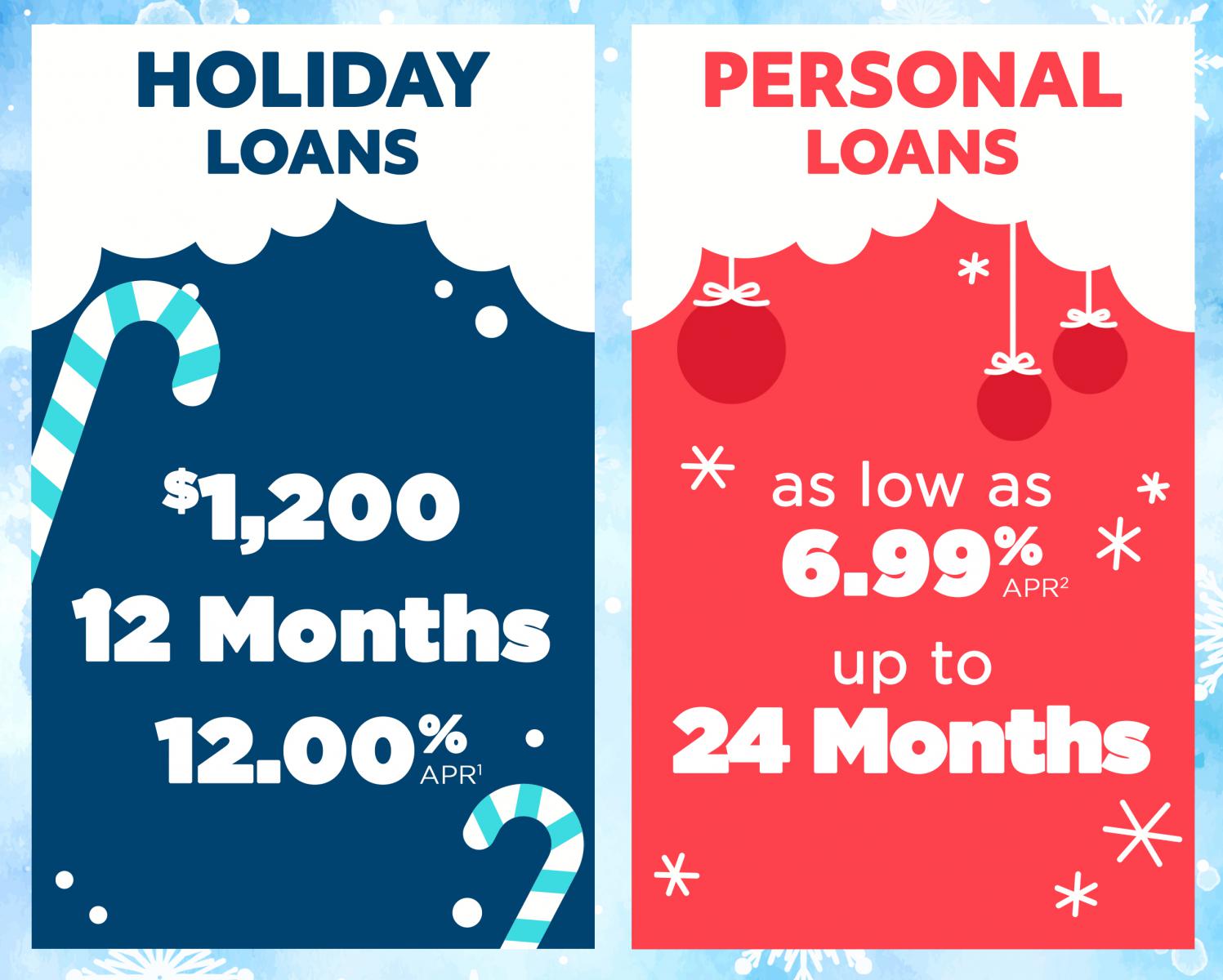 Member needs during the holiday season vary from help with essential things such as keeping the heat and lights on to the desire to make the holidays a little nicer, to projects around the house like appliances or other big-ticket items. Our financing options can help make any of your wants and needs a reality, much more affordably than racking up credit card debt. From our Holiday Loan special to our Personal Loan special, we have the right loan product that will fit your budget and your lifestyle. Plus, right now when you get a holiday loan, you don't have to make your first payment until 2022! You can apply and sign online today which makes it that much more convenient as you do your shopping. There's always the option to schedule an appointment for a holiday loan at one of our four locations, too.
It's never too early to start planning and preparing for the next holiday season…it will be here before you know it. Here are some ideas to make holiday shopping easier on your wallet:
Open a Christmas Club Savings Account and save all year round. You can put a little bit of money back each time you get paid, meaning you'll have a good head-start for your gift-giving budget next year.
Buy gifts all year long. Sure, you may find some great deals on the tech, and other gadgets on the prime holiday shopping days. But, don't forget there are many other sales you can watch for throughout the year, special coupons, or even the clearance rack for other items.
Don't overdo it! Plain and simple, we all have a little 'too much' sometimes. Consider doing a little less, and maybe doing something more thoughtful next year instead of spending up a ton of money that can sometimes be fleeting in a gift.
*1. Holiday Loans: APR = Annual Percentage Rate. A sample monthly payment for a loan of $1,200 and a term of 12 months at 12.00% APR would be approximately $106.62.
2. Personal Loans: APR = Annual Percentage Rate. A sample monthly payment for a loan of $2,000 and a term of 24 months at 6.99% APR would be approximately $89.54.
Your actual payment may differ based on your special qualifying rate and loan terms. Rates are based on creditworthiness, so your rate may change. Personal Loan rates range from 6.99% to 18.00% APR.
3. No Payments Until 2022: First payment will be due either January 2, 2022 for loans opened before October 3, 2021, or 90 days after loan disbursal, whichever date is later. Interest will accrue during deferment period. All rates and promotions subject to change without notice. All loans are subject to credit approval.