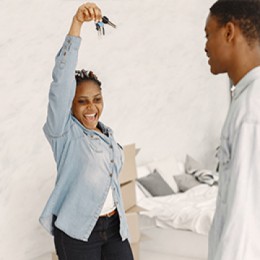 Posted On: March 10, 2021 by CSE Federal Credit Union in: CSE, Education, General, Lending, Mortgages
Purchasing a home can be one of the most exciting, while being equally one of the most stressful times of your life. The housing market has been on fire in recent years, so when you see a house that you'd like to explore buying, you've got to be prepared. To help provide some clarity, we want to provide some insight on some of the most common mortgage myths that consumers may question.
Myth #1 | You need 20% for a down payment....
Read More
Tags: Buying a House, CSE, CSE FCU, CSE Federal Credit Union, CSE Loans, Home buying process, Homebuying, Mortgage, Mortgage Myths, Mortgage Process