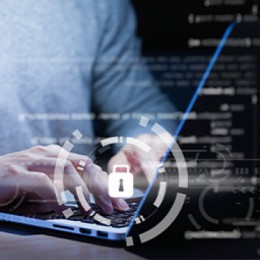 Posted On: August 24, 2021 by CSE Federal Credit Union in: CSE, Fraud Tips, General
In today's world, we access the internet in a variety of ways every day, from logging in to social media the moment our eyes open, to 'Googling' anything and everything throughout the day. But, have you ever stopped and asked yourself if you've taken proper precautions? Are you using the internet wisely, or do you open yourself up to security risks when you're online?
The importance of proper cybersecurity is vital. Scammers and fraudsters...
Read More
Tags: CSE, CSE FCU, CSE Federal Credit Union, Cyber Security