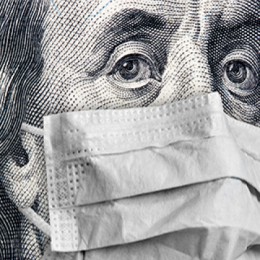 Posted On: June 9, 2020 by CSE Federal Credit Union in: Budgeting, CSE News, Education, General, Lending
The COVID-19 crisis has affected every single one of us, though it's level of impact varies. Some of us were financially prepared for a situation like what we just went through, others were not. For all of us, now is a great time to assess where we were, where we are, and where we want to be in our financial lives as we recover from the COVID-19 pandemic.
Financial prosperity in a post-crisis world may seem unlikely or even unattainable. If you're finding that it's time...
Read More
Tags: COVID, COVID Relief, Credit Unions, CSE, CSE FCU, CSE Federal Credit Union, Finances, Money, Resources